Mr. Mike Apalucci, Gary Baumwoll, Esquire & Mr. Dominick Ricciardi
Tuesday, March 31st – 2:00 pm to 5:00 pm – 3 CE CREDIT HOURS
FEE:  ALL ATTENDEES – FREE  
 "The Yin and Yang of Practice Transitions 2020"
A Guide for Doctors Ready for Transition and Doctors Ready to Purchase a Practice or Associate Buy-In
---
Tracks:
2020 current Transition Trends
What doctors on both sides (yin and the yang) worry about!
Certified Practice Valuations / what should be included to be accurate
Why buyers still want to be Sole Practitioners
Statistics for younger doctors looking for positions
What doctors in transition should do before selling their practices
The current DSO market (Mr. Baumwoll will present based on current DSO opportunities good and bad, and how the legalities kick in)
Associates current status… what they are looking for / putting younger doctors in the shoes of a practice owner and potential practice seller (based on the latest information info from Henry Schein nationwide dental opportunities).
More on associates and specialist
Dental lending today for Practice Purchase and Start-up opportunities
Banking requirements and process for 100% financing
The Speakers will be available after the presentation to answer Doctor questions individually: Mr. Mike Apalucci-Henry Schein Professional Practice Transitions Gary Baumwoll, Esquire Dominick Ricciardi-Bank of America Practice Solutions along with Dr. Scott Firestone and Linda Zalkin-Henry Schein Professional Practice Transitions.
This presentation is graciously co-sponsored by
Henry Schein Dental / Henry Schein Practice Transitions
Bank of America Practice Solutions
Michael Apalucci
Transition Sales Consultant
Henry Schein Professional Practice Transition
Mike Apalucci joined Henry Schein Professional Practice Transitions (PPT) in 2012. Prior to joining Henry Schein PPT, Mike had completed seven years at Bank of America Practice Solutions, where he was one of the original four Dental Practice Sales Regional Managers, and had a key role in re-opening dental relationships in thirteen States including New York. Mike handles NYC, Long Island, Westchester, and the boroughs, including Orange, Putnam, and Dutchess Counties, as well as selected accounts in the tri-state area. Mike has been one of the top 6 performers nationally over the past 3 years for Henry Schein PPT.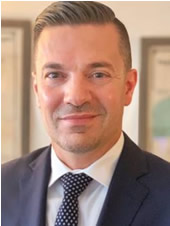 Dominick Ricciardi
VP, Regional Business Development Officer
Bank of America Practice Solutions
Dominick is responsible for financing all practice sales and acquisitions in the New York and New Jersey market. Dominick's previous 12 years were spent working extensively in dental distribution and technology equipment sales in the Tri-state
market. His previous dental experience and understanding of the dental market make him a reliable resource for his clients.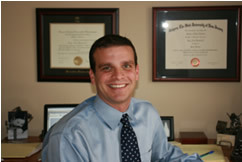 Gary Baumwoll:
Gary is an attorney in New Jersey and New York that has focused his practice on the legal issues surrounding the practice of dentistry since he began his law career. He specializes in dental practice transitions, partnership agreements, dental office leases, employment and independent contractor agreements and corporate formation. His wife Heather Baumwoll, D.M.D. is an orthodontist, which provides him with unique insight into the specific issues that face dentists.
2002 – Princeton University – A.B., 2007 – Rutgers School of Law – Newark – J.D.