"Benefits of Incorporating a Digital Workflow into Your Practice"

SCOTT MACLEAN, DDS

Wednesday, April 13th – 3 CREDIT HOURS

(each session)

COURSE CODE:

202A 9:00 am to 12:00 pm or

202P 2:00 pm to 5:00 pm
"Benefits of Incorporating a Digital Workflow into Your Practice"
Surgical practices that rely on referrals can use technology to plan every case as a team. Fewer unexpected outcomes and downstream challenges for the restorative dentist will strengthen the referral relationship. Adoption of a coordinated digital workflow can also maximize patient satisfaction through immediate loading and precisely matched CAD-CAM restorations. In this lecture, Dr. Scott MacLean will discuss how the use of a digital workflow can make patient-satisfying immediacy a realistic routine option.
Objectives:
Learn how the use of software allows for optimal treatment planning and implant placement with surgical guide templates
Learn about immediate loading CAD-CAM restorations
Learn how to attract new patients through the utilization of progressive digital workflows 
This presentation is graciously co-sponsored by
Nobel Biocare
SCOTT MACLEAN, DDS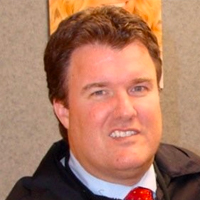 Dr. Scott Maclean graduated from the Dalhousie Dental School in 1991. Dr. Maclean is the owner of Trimac Dental Centre in Halifax, where he maintains a strong focus on implant and aesthetic dentistry. An active member of the dental community, Dr. Maclean is a fellow of the International Congress of Oral Implantology, the Canadian Academy of Restorative Prosthodontics, the Academy of Dentistry International, the Pierre Fauchard Academy, the American College of Dentists, the International College of Dentists, and the Greater New York Academy of Prosthodontics. He is a member of the Canadian Dental Association, the Acdemies of Esthetic Dentistry and General Dentistry, the American Academy of Cosmetic Dentistry, and the Atlantic Implant Study and International Association Orthodontics Study Clubs.