Ms. Penny Reed
COURSE CODE: 204P
Wednesday, April 13th
2:00 pm to 5:00 pm
3 CREDIT HOURS
"It Takes a Team to Grow Your Dental Business –
Be More Productive and More Profitable"
"It Takes a Team to Grow Your Dental Business –
Be More Productive and More Profitable"
What would happen if your practice increased its revenues by 25% without a significant increase in overhead?  It's possible! In this session, learn the magic formula to take your practice to the next level.  Whether you are new in practice, a seasoned dental practice owner, or team member, you will learn proven strategies to grow your practice.
Upon completion of this session, attendees will be able to:
Implement strategies to better utilize practice management reports and data to drive increased production
Discover how to apply the Five Drivers for Practice Growth
Identify one of the most underutilized tools, that every practice has, to prevent thousands of dollars of treatment from walking out the door every day
Recognize the leaks in your profitability and prevent uncollected balances from walking out the door
Determine when outsourcing makes sense, for productivity and profitability
This presentation is graciously co-sponsored by
Henry ScheinThis presentation is graciously co-sponsored by
Henry Schein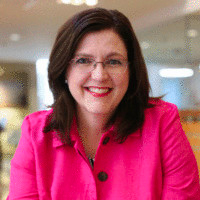 Ms. Penny Reed   
Penny Reed is the Chief Executive Officer of Practice Booster/eAssist Publishing, LLC.  Penny began her career in IT with the Walmart Corporation and was recruited by her own dentist to run his growing practice.  She has over 29 years of experience as a speaker and dental business coach and has been designated a Leader in Dental Consulting byDentistry Today from 2007 to present. She is the author of two books,Growing Your Dental BusinessandPersuade With A Case Acceptance Story.