"Growing your Practice in an Increasingly Competitive Environment"

Lori Bernardo, RDH & Mr. Alan Hollander

Wednesday, April 13th

3 CREDIT HOURS (each session)

COURSE CODE:
205A – 9:00 am to 12:00 pm or
205P – 2:00 pm to 5:00 pm
"Growing your Practice in an Increasingly Competitive Environment"
Migration trends have affected many dental practices and have created new markets for patient acquisition. In this program we will discuss how the pandemic changed consumer health care expectations. We will explore how they find new dentists, what criteria affects their decision and services they expect. However, having a new patient call for an appointment is only one part. It is important to successfully move that patient into the schedule and onto completed treatment. In this program, we will deliver proven strategies that you can take back to your office and implement today.
In this program we will discuss:
How the Pandemic created NP opportunities
Proven marketing strategies that will direct new patients to your practice.
Marketing strategies for elective services-dental implants, cosmetics and more.
How to improve conversion and case acceptance.
How to demonstrate value and benefits that resonate with patients.
Tools for overcoming financial "objections."
Proven Communication tools that motivate patients to begin treatment 
This presentation is graciously co-sponsored by
Nobel Biocare, WEO Media & ePractice Manager



Lori Bernardo, RDH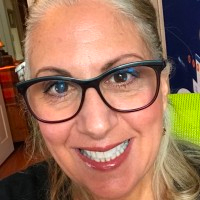 Lori Bernardo RDH, (Senior Marketing Consultant at WEO Media) has over 30 years in the dental profession as a dental hygienist, practice consultant, corporate trainer, and sales and marketing executive. She has developed a deep understanding of the unique challenges of building and marketing a dental practice by working with hundreds of dental practices across the US. Lori's diverse background gives her the ability to explain these topics in an easy-to-understand manner that the audience can grasp. She delivers the information along with real strategies that will allow the audience to make easy and impactful changes to their practices.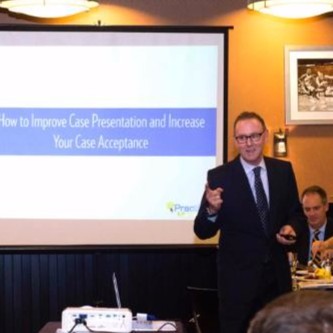 Mr. Alan Hollander
Alan Hollander is the CEO and Founder of ePractice Manager, a practice consulting firm that specializes in management and business support for the dental profession. He began consulting in 1985 and built a team of over 50 consultants, coaches, and practice administration experts that have serviced many thousands of doctors in both general and all specialties of dentistry.
Alan lectures extensively to dental groups and study clubs throughout North America sharing hands-on experience on best practices in new patient development, increasing patient case acceptance, improving staff performance, and more.  He knows that implementation in practices is the key to making any changes for the better. His talks are designed to provide the audience with practical tools that can be taken back and immediately used.