"Introduction to Hard and Soft Tissue Lasers"

Harvey Shiffman, DDS

COURSE CODE: 207A

Wednesday, April 13th

8:30 am to 11:30 am

3 CREDIT HOURS

"Treating Snoring/Sleep Disordered Breathing & Intraoral Facial Aesthetics"

COURSE CODE: 207P

2:00 pm to 5:00 pm Save

3 CREDIT HOURS
"Introduction to Hard and Soft Tissue Lasers"
Part 1
This course will introduce dental practitioners and the entire dental team to the world of laser dentistry. Wavelengths, machines, applications, benefits and the return on investment will be discussed in detail with numerous clinical cases and photos and video content.
Indications of Laser Surgery: 
Hemorrhage control
Injection free restorative
Laser activated endodontics
Reduction of bacteria
Reduced chair time
Periodontic applications
Applications in implants, grafting and peri-implantitis
Photobiomodulation and wound healing
Collagen stimulation and modification
Harvey Shiffman, DDS                                                                    
COURSE CODE: 207P
Wednesday, April 13th – 2:00 pm to 5:00 pm – 3 CREDIT HOURS
"Treating Snoring/SleepDisordered Breathing and  Intraoral Facial Aesthetics with Lasers"
Part 2
This course is for all dental practitioners and team members to learn about the applications of lasers for the following applications:
Sleep disordered breathing (including screening) whereby the soft palate and uvula are bathed with laser energy which tightens the collagen and opens up the airway without cutting or surgery.
Screening for TOT's (tethered oral tissues) and the relationship to sleep disorders
Laser therapies for TOT's and Sleep Disordered Breathing (snoring, sleep apnea and more)
Non-surgical laser applications in improving sports performance and nasal breathing
Applications in facial Aesthetics within the scope of dental practice
Facial Rejuvenation – "Turn Back the Clock of Facial Aging"
Wrinkle reduction and prevention – bathing the inside of the cheek in laser energy tightening the collagen so the outside of the cheek looks smooth
Laser lip enhancement – the inside of the lip is bathed in laser energy creating new collagen and making lips look fuller.
Please note that the SBD, wrinkle reduction and lip enhancement will require a touch up every 12-18 months and all three procedures are reversible and within a dentist's license since they are treating the intra oral cavity. 
Clinical cases and treatment planning will be discussed.
This presentation is graciously co-sponsored by
Fotona

Harvey S. Shiffman, DDS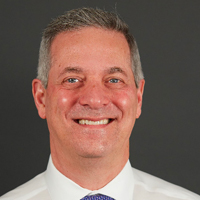 Dr. Shiffman is in general practice at the Laser Dental Center in Boynton Beach, Florida.  He is a graduate of Georgetown University School of Dentistry and completed a general practice residency at Georgetown University Medical Center, with an emphasis on treating medically compromised patients.  Dr. Shiffman completed certification with the Academy of Laser Dentistry (ALD) in three types of Laser systems and was recently awarded a Fellowship in the ALD. He is personally involved in the use and development of cutting edge technology and has performed tens of thousands of laser dental procedures over the last 15 years. Dr. Shiffman is an instructor for the Academy of Clinical Technology (ACT), LAHA Lasers and Health Academy . Dr. Shiffman most recently lectured at the Rocky Mountain Dental Conference, Yankee Dental Congress, the Greater New York Dental Meeting, Rocky Mountain Dental Conference,  American Sleep and Breathing Association, Seattle Study Club Symposium and the 2018 Lasers and Health Conference in Portoroz, Slovenia on Advances in Laser Dentistry. Dr.Shiffman is an adjunct professor in the Department of Prosthodontics at Nova Southeastern College of Dental Medicine.