"Treatment Planning and Executing a Hybrid Full-Arch Restoration"

Levon Nikoyan, DDS

COURSE CODE: 211E

Wednesday, April 1st – 6:00 pm to 9:00 pm

3 CREDIT HOURS
"Treatment Planning and Executing a Hybrid Full-Arch Restoration"
Levon Nikoyan, DDS                                                             
COURSE CODE: 211E
Wednesday, April 1st – 6:00 pm to 9:00 pm – 3 CREDIT HOURS
The course will begin with a review of concepts supporting full arch restorations and evaluation of prosthetic and surgical planning needed to accomplish the treatment. The discussion will continue with multiple treatment options available to patients requiring full arch restorations. Dr. Nikoyan will review the recent advances in the full arch restorations as well as the impact of advanced guided surgery on the overall workflow.
This presentation will cover clinical execution and multispecialty coordination needed to deliver successful full arch hybrid. Intra-operative and postoperative complications and successful management of these complications will also be discussed.
Attendees will understand patient selection and the required workup as well as appreciate the surgical process involved to deliver long lasting full arch hybrid restorations.
This presentation is graciously co-sponsored by
Hiossen, Inc.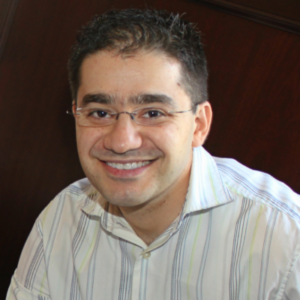 Levon Nikoyan, DDS
Graduate of Columbia Dental School
Residency in Oral Maxillofacial Surgery – Woodhull Hospital – Brooklyn, NY
Oral Surgery Attending – Woodhull Hospital – Brooklyn, NY
Private Practice – Floral Park, NY