"COVID-19 & Oral Health & Tooth Whitening: Important Interactions"

Amy Dukoff, DMD

COURSE CODE: 212E

Wednesday, April 13th – 6:15 pm to 8:15 pm

2 CREDIT HOURS
"COVID-19 & Oral Health & Tooth Whitening: Important Interactions"
The presentation will be a power point. The content will include literature citations, clinical cases, and current research.  The intended audience is dentist, dental auxiliary, dental team members and dental professionals.
As healthcare practitioners, we need to understand how COVID-19 impacts oral health and oral care. The presentation will focus on gaining an understanding of Covid-19's relationship with the oral cavity, oral care and tooth whitening. The importance of tooth whitening for increasing revenue and for its potential to aggravate COVID-19 symptoms will be discussed. This program is to provide the practitioners insight for expanding patient care during these challenging times.
 Course Outcomes:
The course outcomes are for the practitioner to gain an understanding of Covid-19 and how it affects oral health and oral care as follows:
COVID-19: As an oral disease; Infectivity in the oral cavity; Review of Oral Lesions, Manifestations,
Symptoms;
COVID-19 Link between Oral Health and Oral Care;
Providing Oral Care during COVID-19;
Tooth Whitening during COVID-19: Importance of it; Our role;
COVID-19: Trends & Outcomes affecting oral health such as in long haulers; What lies ahead for us as practitioners; What role can we play?
Learning Objectives:
Review of COVID-19 as an oral disease
Tooth Whitening during COVID-19;
Patient care during COVID-19;
COVID-19: Trends & Future.
This presentation is graciously co-sponsored by
E- Rinse Dental Inc.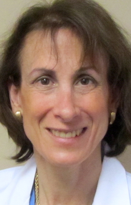 Amy Dukoff, DMD
Inventor, Patents in both US and Israel
Tufts University School of Dental Medicine, DMD
Tufts University School of Engineering, BSE
President, CEO of E Rinse Dental Inc.
Past President, NY Chapter of AAWD
Endodontist, Private Practice NYC