"The Yin and Yang of Practice Transitions"
A Guide for Doctors Ready for Transition & Doctors Ready to Purchase a Practice
Recent pandemic events and the current economic climate might have altered your plans, and you may be considering retiring and selling your practice or buying a first or 2ndpractice sooner than you thought.
TOPICS TO BE DISCUSSED:
2022 current Transition Trends

What's happening with practices in the pandemic world

The importance of Practice Valuations in the post Covid Dental World!

Reasons every practice owner should have a practice valuation, or appraisal, completed or updated every 12 months.
Developing an emergency exit strategy

The importance of proper transition planning

What practice sellers, and buyers worry about! (Yin and the Yang)
What doctors in transition should do before selling their practices?
Why sellers and buyers still want to be Sole Practitioners

The legal side of selling and buying a practice
The current DSO markets
Dental Lending today for Practice Purchase and Start-up Opportunities
Banking requirements and process for 100% financing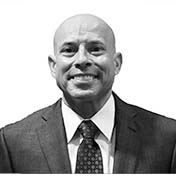 Mr. Mike Apalucci
Transition Sales Consultant
Henry Schein Dental Practice Transition
Mike Apalucci joined Henry Schein Dental Practice Transitions (DPT) in 2012. Prior to joining Henry Schein DPT, Mike had
completed seven years at Bank of America Practice Solutions, where he was one of the original four Dental Practice Sales
Regional Managers, and had a key role in re-opening dental relationships in thirteen States including New York. Mike handles
NYC, Long Island, Westchester, and the boroughs, including Orange, Putnam, and Dutchess Counties, as well as selected
accounts in the tri-state area. Mike has been one of the top performers nationally over the past 3 years for Henry Schein DPT.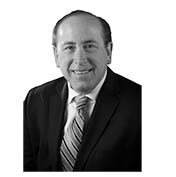 Dr. Scott Firestone
Transition Sales Consultant
Henry Schein Dental Practice Transition
Dr. Scott Firestone has worked in the dental industry for over 40 years. He retired from private practice dentistry and is currently a
Henry Schein Transition Sales Consultant for Suffolk & Nassau County. Dr. Firestone is an Assistant Professor at Stony Brook
School of Dental Medicine, an Attending Dentist at St. Charles Hospital and is a fellow at the Academy of General Dentistry and
the American College of Dentists. He was also the past Chairman of NYSDA Council and past President of the Suffolk County
Dental Society.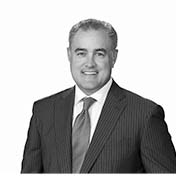 Bill Barrett
Esquire, CEO
Mandelbaum Barrett
Bill Barrett is the CEO of the full-service law firm Mandelbaum Barrett and Co-Chair's the National Dental Law Center. He is a
dental deal-maker who has closed hundreds of transactions across the country and his vision and passion for helping dentists is
unmatched. Bill has also translated his experiences into two books, "Pain Free Dental Deals" and "The DSO Decision: Winning
Answer from Every Angle.
Jarrett Mathews
VP of Dental Financing
Regional Business Development Officer
Jarrett Mathews is the Regional Sales Manager for Bank of America Practice Solutions. In his 16 year career in the
financial services industry; Jarrett has worked with Attorneys, Accounts, Real Estate Brokers as well as Financial
Advisors. Jarrett has created a focus on communication with his clients. The dialogue he has provided has led to
increased financial literacy for his clients. Personally, Jarrett was presented as a recipient of the 40 under 40 for
Rockland County, while being recognized in the class of 2015 Leadership Rockland Council. Jarrett welcomes all
opportunities to engage with Dentist as well as other medical professionals in the New York-New Jersey
landscape.
This presentation is graciously co-sponsored by
Henry Schein Dental / Henry Schein Practice Transitions
Bank of America Practice Solutions