"7 Mistakes Women Dentists Make and How to Fix Them"

Karen Altfest, Ph.D., CFP ®

COURSE CODE: 106E

Tuesday, April 12th – 6:00 pm to 7:00 pm

1 CE CREDIT HOUR
"7 Mistakes Women Dentists Make and How to Fix Them"
Making good financial decisions can have a significant impact on your future. Join GLIDM women for a presentation outlining financial mistakes and omissions dentists make and how to avoid them. Forbes' Top Woman Wealth Advisor, Karen C. Altfest, Ph.D., CFP®, who has spoken to groups of women for over 25 years, will walk you through the do's and don'ts of handling your hard-earned money with compelling stories, illustrations and practical advice.
Course Objectives:
To educate women attendees about finances and empower them to plan their financial futures.
To address common financial mistakes women dentists make and how to correct them.
To show women dentists how to take steps to address both current and future financial needs.
This presentation is graciously co-sponsored by
Altfest Personal Wealth Management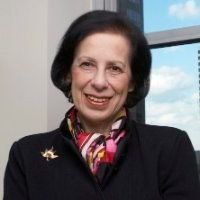 Karen Altfest, Ph.D., CFP®
Karen Caplan Altfest, is Executive Vice President and Principal Advisor at Altfest Personal Wealth Management. She helps many of the firm's clients on a variety of investment and financial planning issues and specializes in helping women clients and widows.
Karen is a graduate of the McGill University in Montreal, holds a BA and MA degrees from Hunter College and holds the CFP designation. Karen received her PhD in history from the Graduate Center of the City University of New York (CUNY). Recently she is the author of Personal Finance: Planning Your Future, an interactive course part of Medscapes Physician Business Academy, which aims to provide essential business information to doctors that most med schools and residency programs don't teach. She has a new chapter on financial guidance for seniors in a 2020 edition of the Care of the Older Person, written by and for medical professionals.
Amongst her industry recognition, Karen Alftest has been named to Forbes Magazine's List of Top Women Wealth Advisors in 2017, 2018, and 2019, as well as Forbes' list of 2018 and 2019 Best-in-State Wealth Advisors. She was also included in Crain's New York Business' Notable Women in Finance list in 2018 and 2019, as well as Investment News's Top 20 "Women to Watch" in 2016.