"Learning the Principles to Functionally Aesthetic Smiles"

Jay Lerner, DDS

COURSE CODE: 201F

Wednesday, April 13th – 9:00 am to 5:00 pm

7 CREDIT HOURS
 "Learning the Principles to Functionally Aesthetic Smiles"
Beautiful, functional and anterior and posterior treatment is both an art and a science. This program is for the dental professional who is seeking to learn a philosophy of practice that provides exceptional dental care through a comprehensive functional and aesthetic approach.
You will learn:
Step by step technique on veneer fabrication
The art of smile design
Preparation design for feldspathic and pressed veneers
Take full arch impressions predictably
Provisional fabrication: Direct vs. Indirect. Use of laboratories matrices
Photography and laboratory communication
Step by step veneer cementation and clean-up technique
Full mouth rehabilitation
Multiple cases presented to illustrate the use of porcelain veneers
How to evaluate complex cases
Complex case treatment planning
Restorative material choices
Lab Communication
How to communicate with your lab to achieve predictable results
What the lab requires from you!
The role of Occlusion and Function
Concepts of occlusion and centric relation
Methods of finding centric relation
Importance of Anterior guidance
Understanding the envelope of function
Vertical dimension
This presentation is graciously co-sponsored by
DMG America & Jason Kim Labs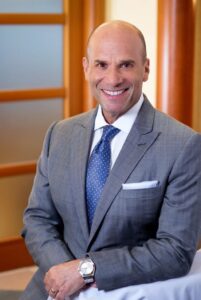 Jay Lerner, DDS
Dr. Lerner is dedicated to continuing education have completed advanced training in esthetic and restorative dentistry at Baylor College of Dentistry, New York University, the Seattle Institute and the Dawson Center. He serves as a senior clinical instructor and lecturer for the Aesthetic Advantage Continuum at New York University and is a guest lecturer for the NYU International Dental Program. He is also the former chairman of the Comprehensive Esthetic and Restorative Clinic at the Atlantic Coast Dental Research Clinic in West Palm Beach. Dr. Lerner is also involved as a lecturer and webinar contributor for Dental XP, an online dental continuation program. It is at these programs he teaches dentists from around the world the latest techniques in cosmetic and complex restorative dentistry. Dr. Lerner has published numerous articles for leading dental journals and lectures both nationally and internationally. He has also been interviewed by a leading dental journal and by More Magazine on his depth and insight of cosmetic dentistry. He is a member of the ADA, Florida Dental Association and the American Academy of Cosmetic Dentistry.