David Scharf, DMD & Kristen Ranaldo, RDH
"Treating Advanced Periodontal Disease: Are We in the Post Surgery Era?"
COURSE CODE: 224E
2 CE CREDIT HOURS
Wednesday, April 26th – 6:00 pm to 8:00 pm
David Scharf, DMD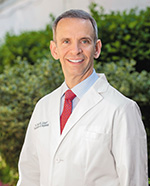 Dr. Scharf is a Diplomat of the American Board of Periodontology, a Diplomat of the Academy of Osteointegration has been practicing in Babylon, New York for over 25 years. He has lectured nationally and internationally. He is an instructor for the Institute for Advanced Laser Dentistry and a former clinical assistant professor at New York University.
Kristen Ranaldo, RDH, BSDH
Kristen is a dental hygienist who graduated from Farmingdale State College in New York in 2015. Kristen has eight years of clinical experience, sever of which have been in periodontal practices. Kristen graduated top of her class earning numerous awards including the Golden Scaler for exceptional talents and skills in clinic. Currently, she is in her seventh year using dental endoscopy and is also IALD Millennium Periolase Hygiene certified. Kristen is the visual scaling and root planing trainer teaching other professionals the most minimally invasive and definitive way to treat all stages of periodontal disease.
"Treating Advanced Periodontal Disease: Are We in the Post Surgery Era?"
Traditionally, periodontal therapy consisted of SRP and then flap surgery and bone regeneration for sites that didn't respond. Advances in technology have completely changed the periodontal treatment paradigm. The use of the periodontal endoscopy and Nd:YAG laser have provided a quantum leap in our ability to treat advanced periodontal disease in a conservative fashion. This fast moving and exciting program will discuss these changes and empower the audience to treat advance periodontal disease more conservatively.
Objectives:
• Understand the limitations of SRP.
• Understand how advances in technology have reduced the need for osseous surgery.
• Understand indications where traditional osseous surgery is still needed.
This course is graciously co-sponsored by
Perio-View