Travis McGrath, RDH
"Innovations in Hygiene: An Intro to Lasers Course for the Dental Hygienist" Hands- on Participation – Limited to 25 Participants
COURSE CODE: 225E
2 CE CREDIT HOURS (HANDS-ON PARTICIPATION)
DATE: Wednesday, April 26th – 6:00 pm to 8:00 pm
Travis McGrath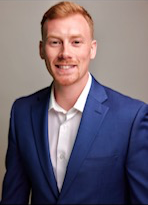 Travis is a Board Certified, Registered Dental Hygienist with nearly a decade of clinical experience. As a competent and committed provider, Travis is constantly refining his skillset and augmenting his understanding of preventative treatment modalities in the dental operatory. He aims to expand his profession through educating likeminded clinicians on the benefits and applications of laser technologies. He strives to potentiate laser treatment to become the gold standard of care for the informed dental patient.
He is distinguished as a Valedictorian Alumnus of the SUNY Canton Dental Hygiene Program, member of the World Clinical Laser Institute, Academy of Laser Dentistry, American Dental Hygienists Association, and affiliated as the NYC Regional Account Specialist with Biolase. Travis is a professional who is dedicated to education and the forward progression of dentistry through the most minimally invasive methods.
"Innovations in Hygiene: An Intro to Lasers Course for the Dental Hygienist"
Take your hygiene operatory to the next level in clinical care! Are you tired of the "wait and see" paradigm? Are you ready to take soft-tissue outcomes into your hands? With this course you will be able to elevate your hygiene program to the next level and learn how hygienists are integrating lasers into the hygiene workflow. Lasers can be used in the operatory to biostimulate tissue, reduce pain and inflammation, and enhance would healing, all with the help of diode lasers. Join us for an introductory course describing general concepts associated with diode laser use in dental hygiene along with basic physics, safety parameters, and clinical applications to boost ROI.
Course Objectives:
• Understand laser components, delivery system, Laser safety
• Describe Benefits of Using a Laser
• Applications for laser Integration for hygiene clinical Care
• Hands on with Lasers
This course is graciously co- sponsored by