"Mental Health and Wellness 101"
Mental Health 101 reframes the conversation about mental health-teaching that we ALL have mental health; it's not just about the presence of absence of an illness .Mental Health and recovery are dependent on an individual's ability to recognize and manage where he/she is each day on the continuum between wellness and illness and take care accordingly, an important piece to quality of life.  Education and early intervention promotes wellness.
Increase basic knowledge of mental health to help reduce stigma.
Understand Mental Health as a continuum of wellness that defines us every day — it is illness, recovery and all of the space in between.
Promote wellness, treatment seeking behavior, recovery and self-care.
Anne Marie Montijo, LCSW, Deputy Director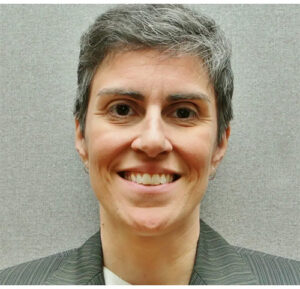 Anne Marie Montijo is the Deputy Director for Strategic Initiatives, which includes leading multiple programs, oversight of risk management and community partnership development. With over 30 years of experience in social work, including seven as an administrator in higher education, Anne Marie has extensive experience in child and adolescent mental health as both a practitioner and administrator.  She provides executive leadership in managing the organization's Community Impact Department which includes: Mental Health education to the community, support groups, a HELPLINE, and Anti-Stigma work.  She also chairs the agency wide Incident Review Committee, Staff Development and Training Organizational Diversity Equity and Inclusion Initiatives, Student Internship program and Children's Services.  Anne Marie also provides clinical supervision and support for our staff at our Veterans shelter and other programs.
A 1992 graduate from Stony Brook School of Social Welfare, Anne Marie went on to lead North Suffolk Mental Health Center's adolescent boy's community residence.  After 7 years she joined South Oaks Hospital as the Director of Child and Adolescent Community Services.  There she led an extensive outreach effort working with children's mental health agencies across Long Island and the five boroughs.  Offering numerous educational workshops to schools, advocacy organizations, hospitals, higher education and other venue she established a reputation as a tireless advocate for children's mental health all while trying to reduce the stigma of mental illness.  Anne Marie has presented both nationally and internationally on topics such as Culture and Self-Harm, and Resiliency.
Anne Marie has extensive volunteer experience in cancer services having worked with The Eye Cancer Foundation in NYC for 15 years leading patient support services and organizing patient and family luncheons on Long Island and New York City.  Since 2011, she has also volunteered for the Melanoma Research Foundations CURE OM initiative. CURE OM stands for Community United in Research and Education of Ocular Melanoma.    A Steering Committee Member for CURE OM she has helped to spearhead nine Patient and Caregiver Symposiums across the country.  Often leading groups at these symposiums for newly diagnosed patients with ocular melanoma and presenting workshops on resiliency.  She has also been part of the Host Committee for the Wings of Hope Gala in New York City; a fundraising event for the Melanoma Research Foundation. She has a keen understanding of the impact of rare or orphan diseases on one's mental and physical health as she is a 15 year survivor of ocular melanoma.