Jeffrey Osborne, DDS
"Treating Sleep Apnea"
COURSE CODE: 203P
CE CREDIT HOURS: 3
DATE: April 26th – 2:00 pm to 5:00 pm
Jeffrey Osborne, DDS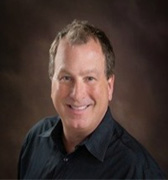 Dr. Jeffrey Osborne earned his Doctorate of Dental Surgery from the University of Texas Dental Branch at Houston in 1989. He opened his first dental office in west Houston upon graduation. He owned multiple offices throughout the Greater Houston area. Dr. Osborne was also on the Board of Directors of the Greater Houston Dental Society and served as the Vice-President for two years. He holds a MBA in Healthcare Administration from the University of Houston-Clear Lake.
He has served as a Dental Director for Cigna Dental and was the Texas Dental Director for United Concordia Dental Insurance. While at United Concordia, he oversaw the administration of the dental portion of the Texas Children's Health Insurance Program. He was also employed as the Director of Quality Assurance for South Texas Dental. He is now the Director of Third Party Programs and Insurance for Smile Source, a group dedicated to preserving the elite business of independent dental care. As well as, the Chief Dental Officer for First Pacific Corporation. Dr. Osborne lectures nationally on a variety of in demand topics including medical billing, sleep dentistry, and laser dentistry.
"Treating Sleep Apnea"
Sleep medicine continues to be one of the most requested procedures to learn and incorporate into a dental practice. Sleep disturbed breathing and its medical co morbidities are affecting more and more people each day. This course will educate the dental team on the diagnosis and treatment of sleep-disturbed breathing. Lives can be changed. Lives can be saved!
• Understand the medical issues of sleep-disturbed breathing
• Learn the signs and Symptoms of sleep-disturbed breathing
• Learn the appropriate methods to work with the medical community for proper diagnosis and prescriptions
• Be able to completely utilize different documentation methods
• Learn how to treat the pediatric patient with sleep-disturbed breathing
This course is graciously co-sponsored by